*** Litters being planned for 2018 ***
Taking reservations - Get your name on the list

Marshland Gun Dogs is a Midwest based kennel providing premier Pudlepointer gun dogs to hunters everywhere. The Pudelpointer is a gentle, eager to please, family friendly breed that provides excellent companionship at home and in the field. We specialize in Pudelpointers, a breed that comes with exceptional blood lines and has proven extraordinary in the field. The breed originated in Germany and developed through breeding English Pointers with the German (Wasser) Poodle. Pudelpointers were first introduced into North America in 1956 and today breeders can be found in both Canada and the United States. In Europe the breed is found mainly in Germany, Austria, and the Czech Republic.

Bred for European field sporting competition which use live birds in real hunting situations, the Pudelpointer is bred to carry the traits that reinforce a natural hunting experience. Pudelpointers continue to be imported into North America to continually diversify the breed's gene pool and reinforce the natural hunting traits of the breed.

Duchasseur Amelia Marie - fall 2008.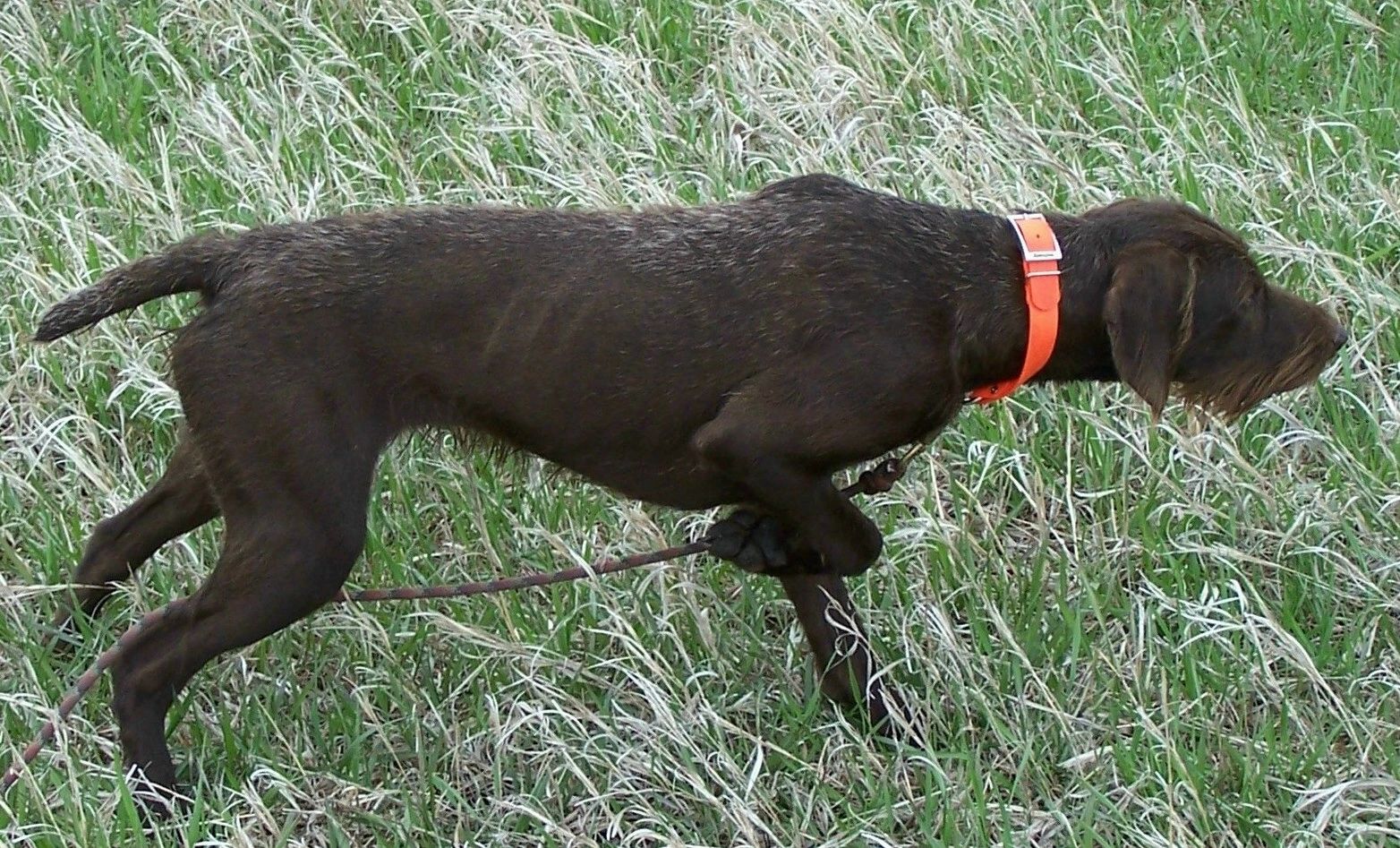 NAVHDA Tested Natural Ability Test 112 prize 1 "L" Litter Dam




To learn more about
Marshland Gun Dogs
contact Tony Bezenar Owner/Breeder/Guide
763-506-0853
tonybezenar@marshlandgundogs.com